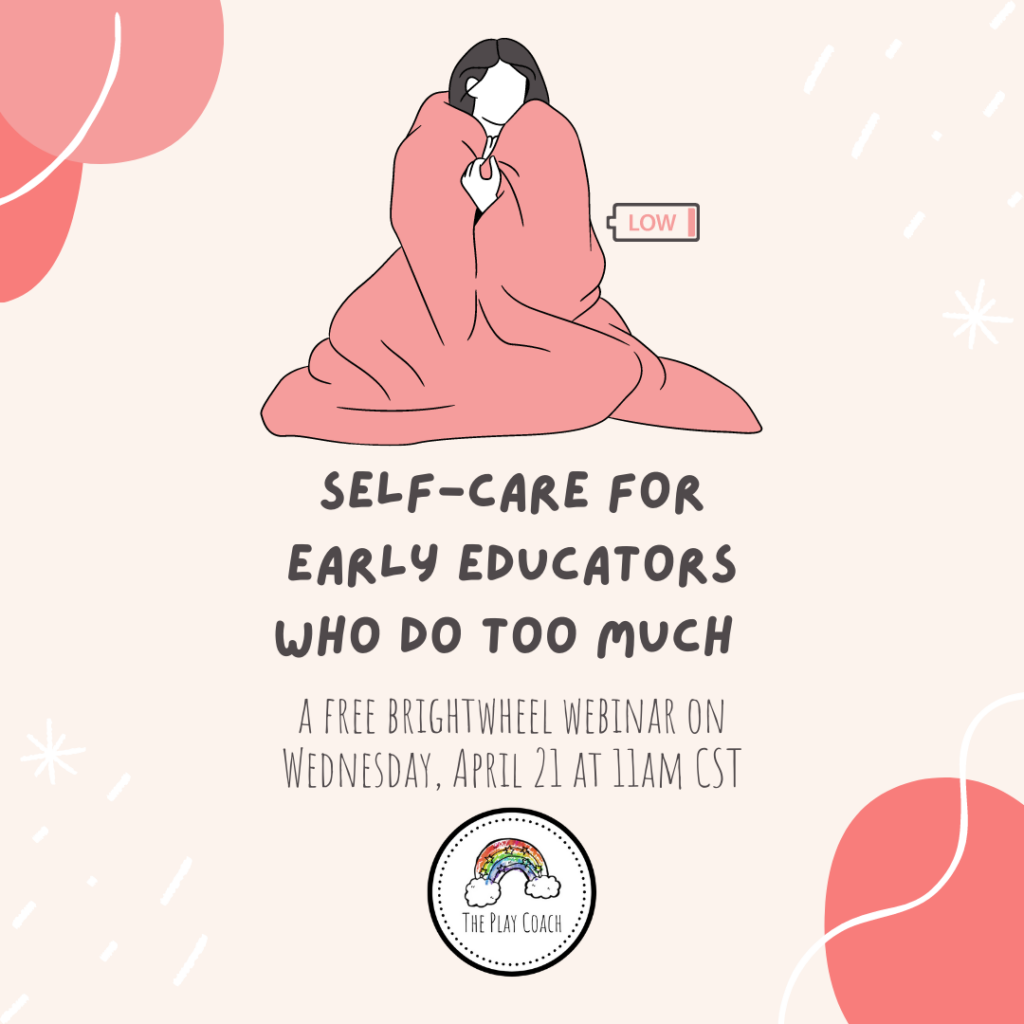 I'm super excited to announce I am presenting a new FREE webinar all about self-care for early educators with the lovely people at Brightwheel.
If the stress of caring for children throughout COVID-19 has been weighing you down, you're not alone! Many ECE teachers, directors, and administrators have been feeling overwhelmed and at the risk of burnout for months on end. Join me for this upcoming webinar, where we'll figure out some strategies to manage stress and take care of your mental health.
We will chat about:

How busy teachers and directors can find the time to focus on their own wellbeing

Ideas for stress management during the workday

Setting healthy boundaries during off-hours
And more!
Wednesday, April 21 at 11am Central (9am Pacific Time, 10am Mountain, Noon Eastern)
Can't make this time slot? Feel free to sign up anyway. An email with the recording will be sent to everyone who signs up!
What are your questions about self-care? Leave a comment, inbox or email me and I will get your answers covered in the webinar! Can't wait to see you there!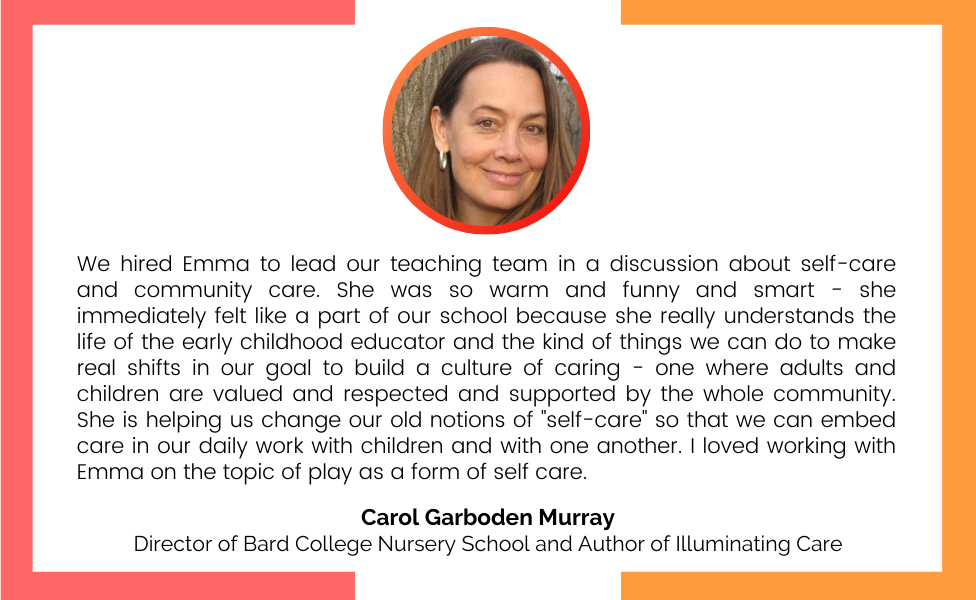 Want to explore what's going on in your head when it comes to stress in the classroom? Work with me 1:1 with my Curiosity Coaching package. Want to share this with your teaching team so they can create better relationships with each other AND the children? Hire me for well-being and self-care trainings here or for 1:1 staff coaching.
Questions or comments? Get in touch today:

 emma@makeyourownrainbows.com