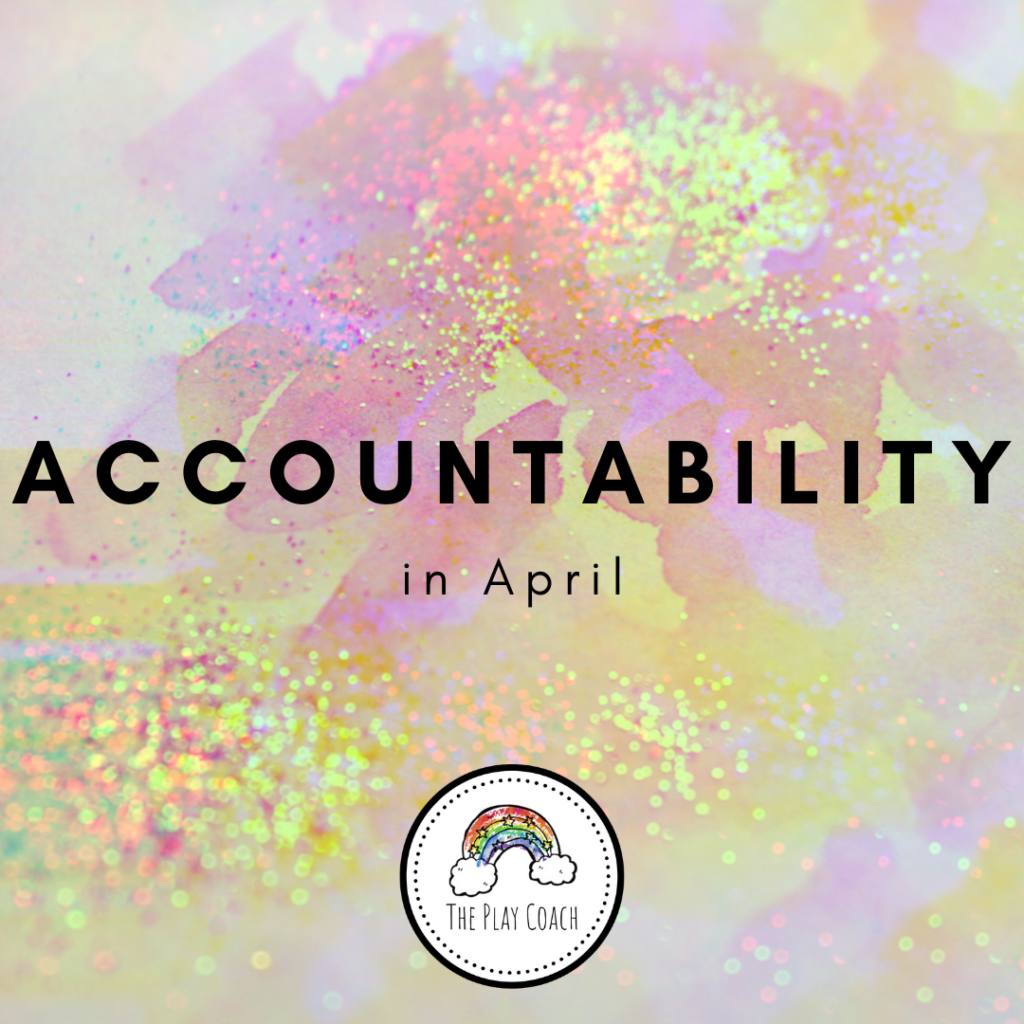 It's April! And that means another CURIOSITY challenge for me this month. As some of you may know, my word of the year is curiosity and I am using it as a tool each month to challenge my thoughts and explore my feelings and actions.
This month, I will be exploring accountability! If there is a goal or something you're working on, or even just something that feels overwhelming to you right now and you want to start breaking it down and taking action then join my Living a Play-Life Balance Facebook group to find yourself an accountability buddy.
Post in the comments of the dedicated post on Monday 5th April what you want to work on and then reply to someone else's comment if you want to help them be accountable for something in the month of April. You can be as active or as inactive as you like! You control how much effort to put in and what results you get. My only ask is that if you sign up to be someone's buddy that you decide between yourselves what your accountability will look like i.e. how many messages will you send, will you do video calls, will you check-in if you don't hear from your partner after X amount of time etc.
Accountability is something I offer in my 1:1 coaching, and the reason I do it is because it works!!! If you are up for it, join our little community and I will also be everybody's accountability buddy!
We start on MONDAY! I can't wait to see you there!